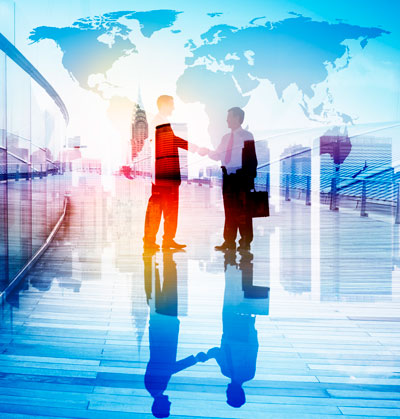 Offering a complete line of services
We are a full-service translation firm. From a paragraph to a manual with accompanying software, we can translate it all.
Documents
(paper and electronic)
• Instruction sheets
• Marketing material
Correspondence
• Newsletters and corporate communications
• Manuals
• Product catalogs
• MSDS – material safety data sheets
• Sell sheets
• Business cards
Desktop publishing
Adobe InDesign™. Supplied as text file, PDF, or turnkey document.
Software localization
Localization on multiple platforms
Web site globalization
Complete translation of your web site, or innovative low-cost strategies to "globalize" your web site on a limited budget.
Video voice-over
Providing native speakers for creating and editing promotional videos and CD-ROMs.
Project management and exceptional service set us apart. We may suggest glossary management or other tools to save you time and assure a consistent project. We will also suggest ways to achieve dramatic cost savings by investing time in the initial set up of your project.
We offer services in a number of business languages, which we translate from and into English.
Each field has its own set of challenges. To match our project expertise with your needs, learn about our industry experience in translating documents.